Supporting investment in stone processing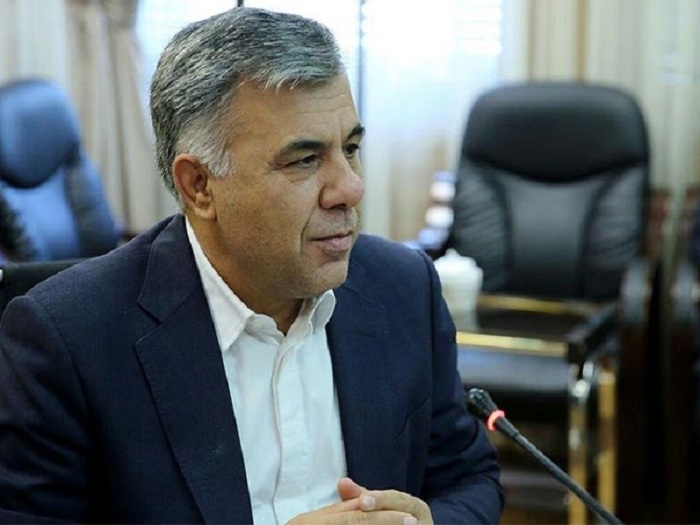 The Deputy Minister of Mines and Mining Industries of the Ministry of Industry, Mines and Trade, noting that decorative stones are of great importance, said: "We support any investment in the processing of such stones."
According to the International Exhibition of Iranian Stone, Dariush Ismaili added at the meeting of Fars Province Mines Council in Shiraz: The best stones in the world will be found in Fars Province, but these stones are exported raw and there after processing with very high added value to It is said that such a thing is not acceptable.
He added: "On the other hand, we do not want to stop exports, but we seek to support and encourage investors to invest in the processing of decorative stones, and any assistance, support and legal support from the Ministry of Industry, Mines." And we need to do business.
He said: "We are ready to help and provide the best stones in the country to the processing units so that they can do it themselves, and the importance of preventing the sale of raw materials is emphasized by the Supreme Leader of the Revolution and the President as a strategy." We will follow the main ones in the Ministry of Industry, Mines and Trade.
Ismaili, referring to the location of Fars province on the Zagros strip, said: "This strip also has mostly sedimentary and calcareous rocks, and in the studies that are being done, we should go to the direction of what applications of the rocks that are in the geological position are." Can have.
He added: "Undoubtedly, non-metallic mining industries in Fars, such as lime and gypsum, can be an example in Iran, although in the country, non-metallic industries have been overshadowed by metallurgical industries and have been forgotten, which needs more attention."
Fars has three and four tenths of a billion tons of mineral reserves
The head of the Fars Industry, Mining and Trade Organization in this meeting, referring to the issuance of two hundred and fifty-two mining licenses last year, said: the definite mineral reserves of this province have increased in the mentioned period by more than nine hundred and fifty-nine million tons and It has reached three and four tenths of a billion tons, which will add two and a half million tons to the province's mineral extraction capacity.
Hamid Reza Izadi stated: "Also, last year, seventy-three exploration licenses and discovery certificates were issued with an operating cost of more than eighty-four billion rials in the mining sector of Fars province."
He added: "Last year, forty-seven exploitation licenses were issued in the field of mining with an investment of six hundred and ninety billion rials in this province. With the issuance of this number of exploitation licenses, the employment of three hundred and thirty-seven people has been directly provided."
He stated: Fars province with the annual extraction of fifty-one million tons of minerals, a province prone to mineral resources such as marble and porcelain, refractory and industrial soil, construction plaster, dolomite mineral, silica, lime, salt, Manganese is iron and copper.
Izadi enumerated the number of mines licensed in Fars as six hundred and forty-eight mines and added: "About three and four tenths of a billion tons of definite reserves of these mines."
According to him, the export destinations of Fars province include minerals, China (decorative stones), Iraq (clinker cement) and Qatar, Oman, Kenya, South Korea and Vietnam.
The head of Fars Industry, Mining and Trade Organization continued: "Since last year, a study-research project of the mining sector entitled Strategy for Mining Development and Mining Industries of the province was prepared in cooperation with Shiraz University and in the exploration sector in the northern and northeastern exploration area The province includes Bavanat, Eghlid, Khorrambid, Abadeh, Sarchehan and parts of Arsanjan counties, Dolomite mineral zone in the southern and southwestern counties of the province, exploratory studies in Mamasani and Rostam counties, quadruple zones of Qatari region and studies are underway.
* IRNA