One hundred fifty-seven percent growth in foreign exhibitions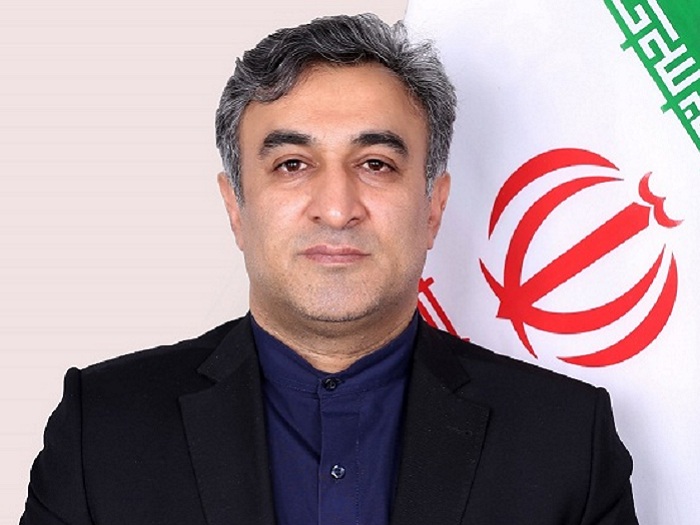 Managing Director of Iran International Exhibitions Corporation, referring to the implementation of the law of International Exhibition Joint Stock Company, stating that exhibiting at home and abroad is one of the most important duties of a joint stock company; So, this year the average area dedicated to exhibition spaces increased by about 16 percent compared to last year.
Bahman Hosseinzadeh added: "In addition to the number of companies participating in overseas exhibitions, compared to last year, we had a growth of 167%, which indicates an achievement. And the positive performance of the exhibition company.
Managing Director of Iran International Exhibition Company, referring to the slogan of the year as "Year of Production Boom" by the Supreme Leader, as well as formulating and announcing the strategies and plans of the Ministry of Industry pointed out: Export development, production development and deepening of internal construction. Build-in), develop technology and knowledge-based companies, and improve the business environment.
"Some of the most important steps taken include increasing the portfolio of knowledge-based exhibitions (including Inotex - Laser) and the formation of startup booths in most indoor exhibitions.
"In addition to the above, an agreement was signed with the Vice President of Science and Technology for the first time to support these knowledge-based companies, with the aim of achieving a knowledge-based economy and penetrating science and technology into the domestic manufacturing industry; Exhibitors are subject to a discount on the cost of participating in the exhibition.
He further said: Demonstrations with demand-driven approach to boost domestic production and meet the needs of industrial production units of domestic production capacity have been among these programs.
Hosseinzadeh said: "Exhibition of interior building opportunities and production boom" was also held for the first time in order to realize the program of interior building movement, while holding this exhibition good contracts were signed between domestic companies to meet their needs. Foreign exchange capacity was prevented and foreign exchange was excluded.
He further noted: Reviewing the rules and regulations of exhibitions aimed at facilitating and improving the business environment, such as opening an exhibition customs office, and obtaining government approval to clear exhibit goods without order registration from other actions taken by the corporation. International fairs.
Managing Director of International Exhibitions of Iran, pointing out the exhibitions abroad, added: The number of exhibitions we have held abroad has increased by 30% compared to last year and the approach of these exhibitions is also aimed at development Neighboring countries account for fifty percent of foreign fairs to neighboring countries.
He added: At the German Food Fair, China Carpet Exhibition, Iraqi Erbil Building Exhibition, Russian Leather, Verona Stone, Baku Building, Dutch Flowers and Plants, Dusseldorf Medicine, Istanbul Plastics, Istanbul Auto Parts and Pakistan Building Domestic sales have grown one hundred and fifty-seven percent from last year.
The official said, at the end, that providing facilities and subsidies to 150 Iranian companies to participate in exhibitions abroad in support of resistance economy policies have been other measures.
* Ilna