Opening of efficient stone industries in East Azerbaijan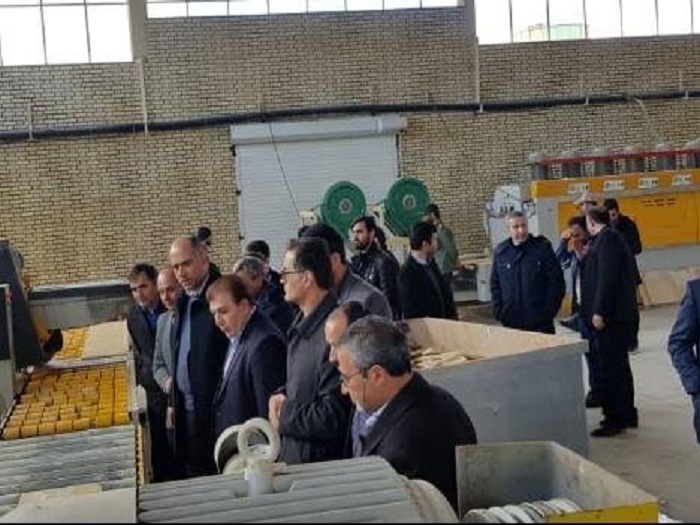 At the same time as the Fajr era, three production units were put into operation in Shahid Salimi industrial town.
According to the International Stone Exhibition of Iran, with the presence of the CEO of East Azarbaijan Industrial Estates Company, the governor of Azarshahr and a group of executives, Arsa Petrochemical and Middle East Petrochemical Production Units, as well as the opening of a theoretical industrial wafer production line in Shahid Salimi Industrial Estate. It came into operation.
Arsa Petrochemical Company of the Middle East as a foreign investor producing various industrial lubricants with an investment of $ 50,000 and ten job opportunities on a land of seven hundred and fifty square meters and an infrastructure of two hundred and two hundred square meters which provides ten job opportunities.
The stone industries, maker of marble stones (travertine, etc.) also invested forty-five billion riyals of employment for ten people in four thousand and five hundred square meters of land and one thousand three hundred square meters of infrastructure. .
According to the Public Relations Company of East Azarbaijan Industrial Estates, with the addition of a new wafer line of theoretical industrial group with a credit of nine billion tomans, there will be direct employment for fifteen others and indirect employment for 200 persons.
* ISNA