Construction of stone paper production plant in Shahroud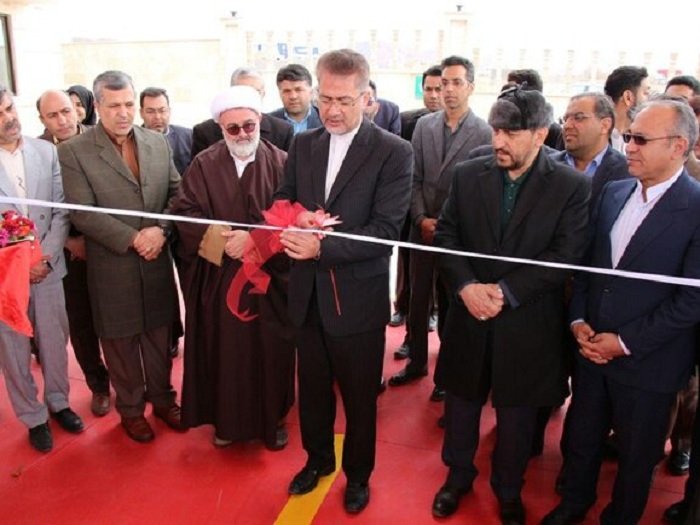 The deputy governor and special governor of Shahrood from the limestone paper factory described it as one of the major projects and industries under construction in Shahroud province, saying: "This large industrial unit will create 1,000 jobs."
According to the International Stone Exhibition of Iran, Nader Fakhri on the sidelines of the Governor's visit to Shahroud and the inauguration of such a Fajr Decade project stated: This large industrial unit is being built by a private sector investor with the support of the government.
He announced the support of private sector investors in the city and added: Shahrood has high capacity in industrial, mining, agricultural and tourism sectors.
Governor Shahrood announced the efforts of the families of the martyrs and the sacrifices and said: "We are trying to create a database of the families of the martyrs to provide employment for the children of the martyrs."
Fakhri acknowledged that martyrs and martyrs have a great right to the country and announced the first rank of Shahrud city in terms of number of martyrs in the province and added: Shahrood city with one thousand seven hundred martyrs thirty eight percent of the total martyrs of the province to It has dedicated itself.
He continued: The important role of martyrs and martyrs of Shahroudi during the eight years of holy defense and especially in the operation of the martyrs is not hidden.
Governor Shahroud announced the opening of two educational spaces in Shahroud city and said that these two schools will be operated by twelve classes in the presence of the governor.
The highest executive of the city announced the exploitation of the gas project to the villages of Negarman and Amirieh, saying that more than five billion and three hundred million USD have been spent for this project.
He announced the inauguration of the North East Railway Undertaking project in Shahrood and noted: Opening of the Fadak fuel distribution facility with a credit of one and six billion tomans and with a storage capacity of ninety thousand liters is another project that is currently on February 21st. It was put into operation by the governor.
Semnan Deputy Governor Starts Construction of Phase One of Non-Level Intersection Bastam - Majnun announced the presence of Semnan provincial governor and said: "Phase one of this non-level intersection started with validity of ten billion tomans.
* ISNA